First Impressions
May 27, 2012
With one look, you have me pegged
Average height average looks average wealth. Average.
You do not see that lacking sense of depth warns you not
of boundaries that shall never oppress my mind.

For you see, in my few years I have seen more done more felt more
Am more
than you.
I have been both instigator and receiver of intentional silence
Learned the emptiness of quiet is louder than a scream
My heart has been consumed then regurgitated,
Left with only the memory of four years delicious manipulation

No one but my own self for scrutiny,
Introspection turned desecration
Self-realization morphed into self hatred
Childhood blanket replaced with a knife,
Only the promise of the future end could suppress the present.

I longed not for pain but for the absence of it.
For this I bear no ribbons of pearled skin on my wrists.
It was only to melody and graphite that I surrendered my hopelessness,
And it is because of these outlets that I exist above the roots today.

I do not require measures of excellence to assure myself that I am worthy of living.
I no longer need anything to know in my soul that life should be honored to exist in me,
And in my future I will conquer the predetermined positions of society
I will pursue not what I have been told to do, but what I was created to do.

And so with one look, you may have me pegged.

But to believe that you truly know me is a vast misconception.
For in one look, I know you.
I know beyond room for reversal that the soul I see plainly does not see me.
I am elusive behind a veil of unknowable experiences, and your simple stereotypes will never confine me.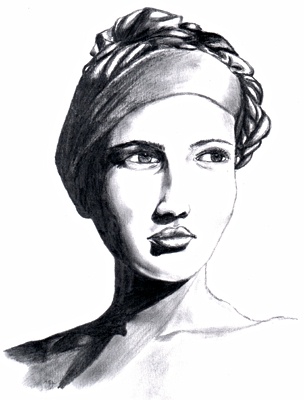 © Brynne L., Williamsburg, VA