Speed Bumps
May 27, 2012
Twenty-four hours
It's all we've got
The seconds are devoured
A clock ticks
A heart beats
Start. No, stop.
A pencil scratches
A skill mastered
Restart. Wait, hold back.
You choose.
Choose from the one profile that fills your wallet
Your mind
your heart
And don't forget
to never have regrets
The perfectly tailored life is what people live for, Breathe for,
Require.
But
We know this. We know the familiar blur of our lives speeding by
Taxis come screeching to a stop, as if that one customer meant the world, Sprinting to the subway, as if there won't be another train in the next 2 minute whirl.
Taking the SATs five times thinking just one more point will make a difference
Sixty hour weeks drag on
A problem swept under the lawn
A skipped coffee break
Keep being a fake
For what?
So we can look good on some paper
- a jumble of letters, trees, and ink that somehow distinguishes us and makes sense
Yes. We know this
This race that defines us
And we are proud.
We were proud. We are "too rushed"
Doctors fill their wallets as they pull us over for speeding tickets.
It is for these reasons that we have chosen to dismantle the accelerator and come crashing down on the brake whenever there is a sharp curve with no guardrail.
And so we thought we've solved the world's problems - put up a speed limit and a fence
If we can preach how it is only happiness that matters, society's put in its two cents
Right?
Right!
Wrong.
Faster, better, leaner, stronger, harder, longer
We've got all the gear to climb Everest, but insist on the view below.
It's too cold they complain
-Or-
Just follow the leader - they will explain
We have become a blur of second best, runner up, and honorable mentions
-all advertisements of our efforts on the side of the highway
and yet the car screams, "don't tire yourself out".
Before its even started its engine
Faster, better, leaner, stronger, harder, longer
But, we know this and
Vent on T.V., the radio, fill psychology textbooks and Doctors pockets by living at a supposed 100 miles per hour
Yet, we know this and continue to slow down
Dumb it down
Lower the standard
Give one more warning
One more reward
Take more vacations
Take away
Take away
Take away
Until we are at a stop sign obliviously waiting for us to crumble with each strike of the clock
Tick, Tick.
What happened to our drive?
What happened to pushing everyone to the limit and back?
No excuses.
Faster, better, leaner, stronger, harder, longer
What happened to believing that everyone has a potential for something, great or small?
What happened to 120% effort being the standard?
But we know this
Faster, better, leaner, stronger, harder, longer
The drive is there
Buried, under piles of clutter trapped in disillusioned, sheltered minds,
But nevertheless present.
Faster, better, leaner, stronger, harder, longer
We knew that.
That's not what changed
Society did.
Don't let it.
Tick tick.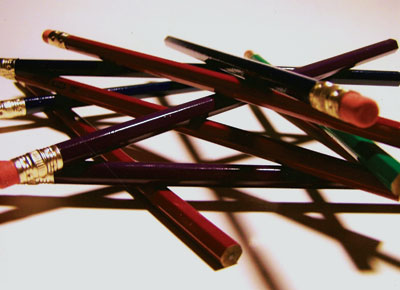 © Nicholas K., Weldon Spring, MO