My Dad
May 27, 2012
When I was five, my dad made me try out for little league,
but I wanted to stay home and cook with my mom,
so I started to cry, tears streaming, my father shoved me,
he pushed me toward the bat and said, "Boys don't cry, come on."

When I was eight, my best friend was Casey,
I went to her house and played dress up and princess, it was fun,
one day I forgot and I went back home in a dress that was lacy,
it was very pretty until my dad ripped it off and said, "You're done."

When I was twelve, I took Home Ec instead of wood shop,
I liked to bake and sew, my teacher said I had creativity,
but my dad thought that was bad, I had to stop,
yet he didn't just leave it at that, he slapped me.

When I was seventeen, I met a boy named Zach,
he was my first boyfriend, my first kiss, but Dad found out,
I remembered the tears, the yelling the first hit, the final smack,
my dad beat me so hard, I stopped breathing and passed out.

When I was twenty one, I got married to a man,
in fact, it was Zach, the greatest boy to come into my life,
but my dad didn't come to the wedding,"He's not half the man I am,
he won't ever be my son again, until he gets a wife."

When I was twenty six, Zach and I adopted a baby,
soon after my dad died of a heart attack,
Even though he didn't go to my wedding, I thought he might want me at his funeral, maybe,
So I went and I forgave him because he was my father, I couldn't forget that.

When I was kneeling beside his casket, saying a final goodbye,
I thought about how life is so precious to remain angry,
so I told my father I loved him and I didn't cry,
I just said, "I'm twice the man you were and you can't take that from me."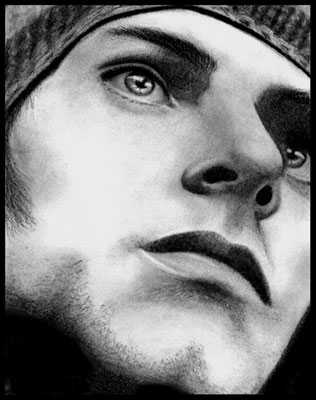 © Anna Y., St. Robert, MO