The Universe and Us
May 27, 2012
Sometimes I think God put us together,

Just to tear us apart, to tear up our hearts.

And maybe he tore us apart, so we could reassemble,

Just to test us, on love over lust.

We are severed only by the distance, the miles between,

By bones and blood, nothing can unravel our love.

So even though we are separated now,

It won't be forever, we're meant to be together.

Destiny is an unbreakable force of the universe,

And I know mine lies with you, my soul does too.

Sometimes I think God tore us apart,

Because he was jealous of our love; even from heaven up above.

In time he will make our breaths collide again,

To tear us apart, to rejoin beating hearts.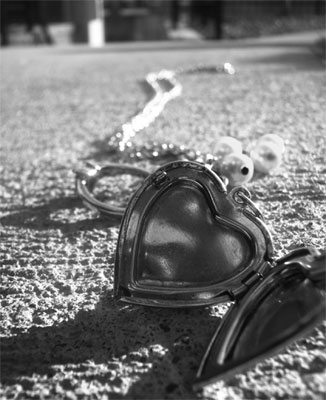 © Francesca Y., Robbinsdale, MN