You, Me, and the Galaxy
May 27, 2012
Somewhere I heard that if you look into the night-sky,
You can look into your soul.
You can see your future and remember lost memories.

Your whole entire life shines in the Milky Way,
(And so do billions of others)
They are lights that remind us we're still here, for a reason.

The stars they sparkle for you and me,
Even though they are dead and gone,
They are not forgotten, they are you and me.

Somewhere I heard if you look hard enough,

You can feel a beating in your heart,
With each beat a star has imploded, reminding you to breathe.

So when you look into the galaxy,
Count each star one by one,
And don't forget about me.

Because somewhere I heard for every cause,
There is a reaction. And I hope,
Your cause is me.

Somewhere I heard to get into heaven,
You must first die,
But you're worth that to me.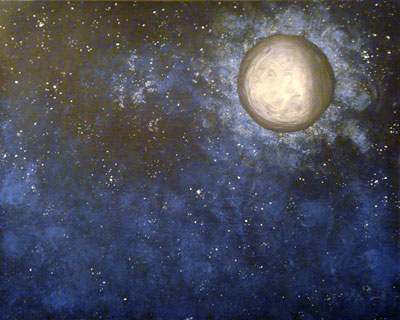 © Allison H., Vancouver, WA