Awaiting True Love
June 20, 2012
She lay,thinking of her recent conversation with her ex.

She missed him dearly and wished she was his again.
She continued texting him pretending to be happy he moved on.
It tore her apart inside but as long as he was happy she'd live.
She never knew how much he missed her and still loved her.
She wanted to just tell him she still loved him.
He didn't want to fight himself anymore,he loved her
"I love you"he texted her,
She typed in her response and sent it when he said,"I'm sorry it just came out..."
Her name appeared on his phone and he held his breath and opened it...
"I love you too"
She felt the same way about him.
"Its o.k."she sent,sadness filling her again.
"I tried seeing other girls but they all had the same problem..."
"What?"
"They weren't you,"
That response made her heart squeeze.
"My heart's stuck to you.I'd do anything to win your heart again."
"You won my heart,its always been you."she sent him.
"I love you Danie."
"I love you too Demetri."

She still couldn't have him.
He wanted her to graduate.
"The day you walk that stage,you can decide if you want to be with me.True love always finds each other."
He gave up on the other girl to await his true love.
She loves him as he loves her.
She lays,
Counting the days,
Awaiting that fateful day she can finally call him "My love"once more...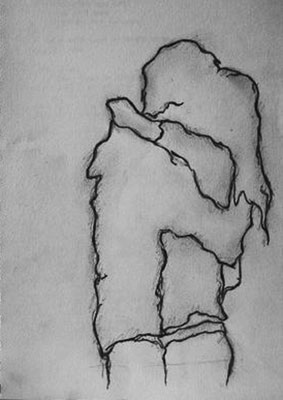 © Nicole B., Newcastle, WA