Caught in Time
June 19, 2012
My thoughts are caught in time as I type these words
Ideas flow smoothly in my head, but as it appears on the screen, it looks weird and awkward.
I read it out loud and it only makes it worse, my voice trying to portray my brilliant idea is no longer a brilliant idea.
My fingers hesitate and grace over the small square keys
Only half of the words that I think about in my head make it on the screen.
It's like every thought that passes by my mind goes through airport security.
But only broken fragments, misspelled words, and unfinished ideas appear on this document.

I play some music hoping that a lighting of creativity will hit me, but I easily get lost in the melody.
I ask for some advice, but in return I get a 5 minute lecture.
I look around the room, hoping something if anything will make my fingers press keys on this black and white keyboard.
I must have pressed the backspace key about a million times.
I scratch my head in confusion and heavy irritation.
The only words that are set and stone are the letters on the top right hand corner.
There's a blinking line flashing on the screen waiting for my next move.
I stare at it for minutes hearing the clock ticking, synchronizing with it. I sigh feeling defeated.

I go away to take a break and get a glass of water.
I come back determined to beat writers block.
I read over what I have and compare it to the requirements of the assignment.
At least 10 lines? Check. An Everyday moment? Check. Creativity/Imagination? I'll leave that up to you.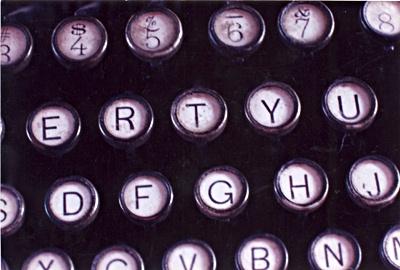 © Mary A., Fullerton, CA