Daddy's Poem
June 17, 2012
You are in Heaven now.
Gone, you flew away.
You may not be in your body anymore, but your still here with me to this day.

It hurt the day you left.
The pain is still the same.
I want you here so badly, just to hear you say my name.

Why did you have to leave? I ask, why did you have to go?
Was it beautiful when the Angel's said "Hello"?
Did you feel all their Glory?
Did you taste one last kiss?

I miss you Daddy, but I know your surrounded with God's Love and Grace.
What was it like the day you saw his face?
Was it beautiful?
Did you fall to your knee's?
Did you sing Amazing Grace?

I know your at peace now Daddy, the Daemon's have gone away.
I know when I get to Heaven I'll see your beautiful face.
I can't wait to feel your warm embrace.

I know when you was here, you were saved by God's Grace.
Save me a place in Heaven right by your side, because I know I'll see you again as time passes by..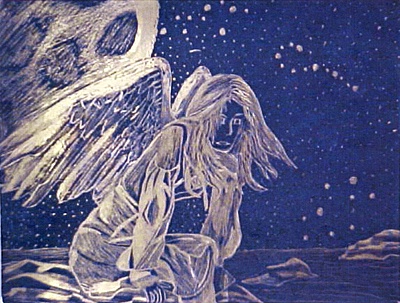 © Kaylen C., St. Clair, MI