The World's View Through My Eyes
June 16, 2012
My fingers wrap around the brush,
The paint, like a magnet one the bristles.
My imagination soars with my hand.
On paper, it comes to life, breathes.
Inhale, exhale, through the paper.
My hand copying my brain's image.
Down on paper, my thoughts go,
Beautiful hues of dark and light.
Appearing on canvas, the lines are made,
Painting my soul onto the parchment.
Through my eyes,
This is how I see the world.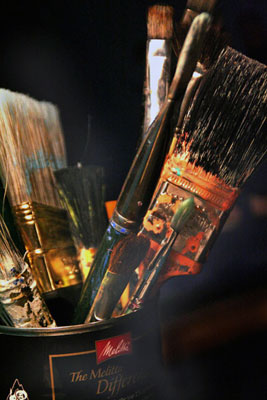 © Marina L., Orlando, FL