Recognition
May 26, 2012
take my hand as our one-sided world crumbles down,
lead my feet to a toxin free pristine ground.
hide my words from the inexpressible world around,
the caring shrouded people unable to make a noticed sound.
to fix this world and our limitless needs,
we musn't speak from the rules of our government trustees,
but speak from our hushed opinions that are so unperceived.
to face the bitter truth, the actuality,
that this world isn't gonna change,
unless we step up our game.
recognize its not nature but us we need to tame,
grasp the idea if we carry on the same,
our precious individual lives will be full of anguish and pain.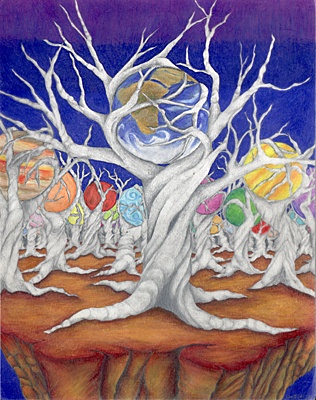 © Sara P., Lake Mary, FL