*My World*
May 26, 2012
I own a world.
Much different from the place I live in.
It's a secluded place.
It has adventure behind every door.
It's where I can be myself.
Where I can live my life.
However I want.

In my world,
I am the ruler.
I make the rules,
And they are obeyed.
If not?
There are punishments.

In my world I can be whatever I want.
A vampire
Or a werewolf.
A princess.
A pirate.
A ghost.
A goddess.
In my world I am my alter-ego.

But sadly…
I can only go so often.
Only when I am alone.
Others aren't allowed in my world.
They would ruin it.
Only people I make up.
Only those who follow me.
That's how I like it.
No downers.
No enemies.
Only me and my escape from the real enemy.
Reality.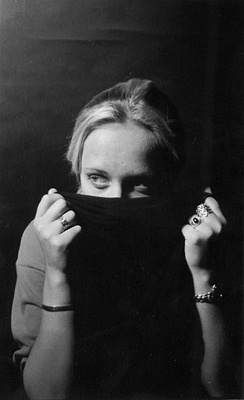 © Hadley B., Marblehead, MA