Not The End
June 18, 2012
You were the light of my life,
The apple of my eye,
And now all of a sudden,
You're saying goodbye.

You say your time has come,
And now you must go,
And to keep close those memories
From so long ago.

You tell me, they will be there
In my heart, as a part of you,
And they will be there to guide me,
In whatever I do.

You tell me to listen to my heart
And to follow my dreams,
And never stop chasing them,
No matter how hopeless life seems.

You say you will watch over me
In everything I do.
"Never stop hoping,
Because I am always with you."

Now you're closing your eyes,
As you finally say goodbye
And as you whisper "I love you"
I feel myself begin to cry.

But I dry my eyes,
As I remember what you said.
The words run through my mind,
And I realize this is not the end.


Although you're gone
And though you've passed,
You are still with me
And this goodbye won't be the last.

I know I will see you
Once again my friend,
Because one day my time will come,
And we will see each other in the end.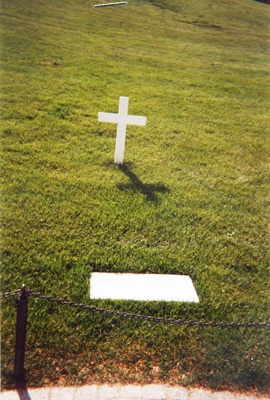 © Whitney T., Glenpool, OK