Death"s Offer
June 15, 2012
Bring him to his knees. Have him answer for his crimes.
Against Humanity and our pleas. Make sure he suffers...in due time.
He stands before the village. With his head held high.
Many were pillaged. Don't let him breathe...his last sigh.
The crowd is growing weary. Any action he makes will kill him.
The mortician is starting his bury. Have him visited...by the Grim.
His end grows near. The executioner sharpens his axe.
In the crowd no one draws a tear. Stuff his body...into many sacks.
The axe falls from the sky. His head fills the basket.
It was his time to die. Put his body...in the casket.
Pile on the dirt. No tome shall mark his grave.
A slight tug on his shirt. A knock on the coffin... could he be saved?
The coffin opens to Black. The man feels nothing.
Could he be back? Why is he on...Death's wing?
Flying through Hell. The man feels the Sin.
He wonders why no one will tell. Death flies to where he has been.
Showing him the evil he did. The people in fear.
Death offers him a bid. His life...for a moment's tear.
A tear from a True Love. Gotten from a Broken Heart.
Be the Ones True Dove. Then be...the Dart.
The man agrees. So Death sends him back to the living.
The man is pleased. For he finds the One...for his bidding.
He has till sunrise. Or Death will return.
He is moments from his prize. But something hits his heart...it burns.
Moments from his second chance. She turns with a smile.
She offers her hand to dance. He takes it and...is rid of vile.
The sun ascends. Yet no tear has fallen.
The man descends. The man had answered...Death's callen.
Now the true love is alone. Heart broken and tear ridden.
But one tear descends with a magical tone. The man rises...with Death's bidden.
The offer is now complete. Death has the tear.
The true loves love a treat. No one is in Fear...for now...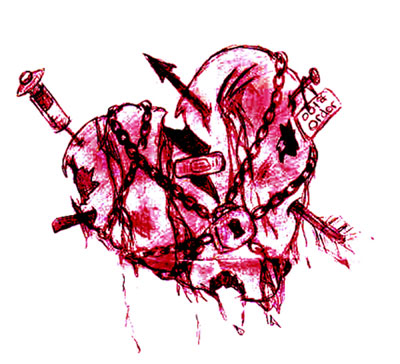 © Asia B., Hudson, MA