Restless
June 15, 2012
You were almost gone,
so close to
teetering over the edge
tipping
falling
and being lost
in the abyss.

I could see that.
I couldn't let that happen
to you.
Not again.

I was there,
to gather you-
always so strong, so passionate-
in my arms.
And for a moment,
it felt like you were
so small, so fragile
as I held you.

I said the words
that I had not
spoken
in a long time.
I told you them,
hoping that
the power
would heal your
restless soul.

'I love you.
You know that right?'
That's what I said
because I had
no idea
if you did.

Three restless sighs from you
made tears
come to my eyes.

Three restless sighs
made me think that
there could be
change.

Three restless sighs
were what
gave me hope.

But then I pulled
away,
careful not to jolt any
healed pieces
of you.
I waited.
Waited for things to be better.

And then you said that you couldn't cry.
You said that you couldn't feel
anything
Anymore.

And that was what
made me cry the most.
I could no longer
hide the fact
that I had tried
my very best
But it still was not
Enough.

You were already gone.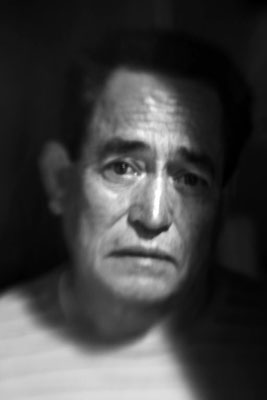 © Adam P., Goleta, CA