My Hearts Lament, Relinquishing Bliss
June 11, 2012
My grief is that of a great one, to understand pain was the idea
but it seems that I have dug too deep in my very own sorrow
I feel absolutely mad when driven to the brink of my sorrow.
Loosing most of my cherished thoughts of bliss due to my curiosity.
Loosing all hope in regaining them. Oh yes! This is absolute despair I feel.
A foolish obsession tormenting me. To know this world is what I desire. Trying to understand it with pain has only made me loose sight of whats important.
My dear bliss where are you? Can I not see you anymore because of the sorrow? Has it blinded me? As transparent as ever I see. As if you were now a ghost but only the thoughts of you that remain of your presence haunt me for I am afraid that never again am I to feel you. My sweet calamity.

My reason to continue in a world such as this. My reason to stay in a place in which I do not belong. When I look in the sky I feel the tender kiss of nostalgia tempting me to return like a sun tempts a star to shine brighter but never can I feel the sensation of returning to my home for you bliss were the wings I descended down to earth on and now you have severed yourself from me. A wingless Angel. How sad. All that you have done for me and now I have given you away.

You are gone. I have exchanged you for probably that in which may become my demise. Though I have lost my happiness I have gained truth of this worlds true nature. Ignorant no more to man kinds philosophies. Where there were once wings now is wisdom, yes wisdom on my back like a heavy burden but, I am alright with that or maybe I do not care anymore. This is my primrose path and I find myself not caring at all. The ignorant try to show empathy to my apathy. How absurd.
Ignorance truly is bliss.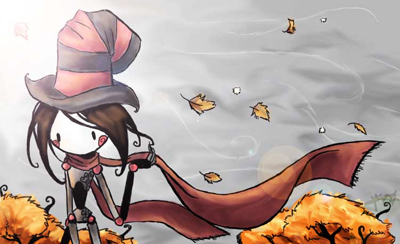 © Kirsten K., El Segundo, CA