Letters and Numbers
June 11, 2012
My life is a series of letters;
A set of numbers.
Every day I am forced to memorize
And regurgitate letters and numbers.
Formulas, IDs, passwords, test answers,
Phone numbers, license plates…
On and on I memorize,
On and on I regurgitate.
Every day, get on this number bus,
Answer these questions a, b, c, or d,
Memorize this equation,
Log in with this code.
My name no longer signifies me,
It is just a set of letters.
Or, it was, until it got changed
To a series of numbers.
Numbers and letters,
Letters and numbers,
Memorize, regurgitate.
This is what life has become.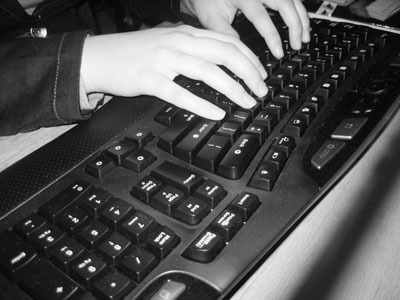 © Paige R., Perry, OH