To Us
June 7, 2012
In all the time I spend thinking about it; I could be with you happy and s***.
It only took nine tries, before we started swappin' spit.
That is more than fine by me. No wrists were slit.
Now I write and write. It takes energy to sit.
That joke came from you. Happy sitting at lunch.
I don't exactly know, but I have a hunch.
You love me and I love you a whole bunch.
Maybe soon, I won't lack your touch.
I sit here in my class,
Sitting on my fat a**,
Trying not to break a glass,
Heart that has doubled its mass.
It took a couple years,
But we made it through all the tears.
Now we have gotten over fears,
And it's nice to hear the cheers.
I know it can be weird sometimes, difficult even.
But I try so hard when I see you leavin'.
The one who understands is my friend Steven,
And I can only hope that you are believin'.
Today is the one,
Where I don't want to run,
I feel like I've won,
And I thank you for that Hun.
I can say I'm here for good,
I know that I could,
Be and I should,
So I am. You know I would.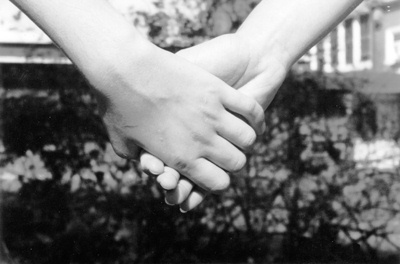 © Lauren G., Pompton Plains, NJ