Stories Matter
June 7, 2012
The world around her began to blur
in the tears that filled her eyes
Her throat tightened
and locked in the scream
she so badly wanted to let out,
and with that stored emotion,
she collapsed.
Her legs in the water,
her hair in the mud,
Eva laid on the riverbank
where her and her mother
had met for the first time.
Where her and her mother
would never have any connection again,
for the bridge that connected them
through life and death
had burned to the ground
creating a dam so great
that the water would not flow
There was no movement.
Just silence.
The silence she knew she must get used to
She would never again
hear a story about her mother
Mr. Grant was the bridge,
The one who told her these stories
And for a few moments a day
Gave life to Eva's mother.
Mr. Grant was the bridge.
Now he is the fluid air around Eva,
The wind so blowing so soothingly
Attempting to wipe Eva's tears.
She would never have another bridge
Never again have the bridge of memories
to connect the land of lack with that of wanting,
over the river of reality.
Now that world was not across the stream.
That world was across the universe,
and locked inside her mind.
A place where Eva would never find it.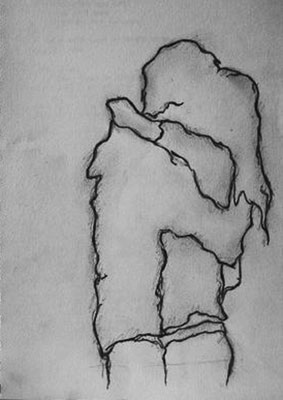 © Nicole B., Newcastle, WA