How can you?
June 4, 2012
How can you sit there?
Smiling,
Laughing,
Like nothing happened,
Like you are fine.


But I know,
Your not fine at all,
Your a battered flower,
In a field of roses.

You act as if nothing happened,
Like it was all a dream,
But I know it wasn't,
Because if it was a dream,
I wouldn't see those tears shed,
I wouldn't feel them,
And I wouldn't have a shirt,
Full of your tears.

You hide it so well,
Leaving no hints,
No clues,
Not one person knows,
Except you and I.

It must stop,
I can't stand it,
It is breaking you and I,
You fall apart,
As I crumble with you.

I will always be with you,
Right by your side,
To help you,
To free you,
I am here for now and always.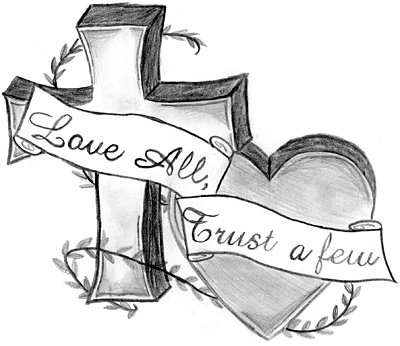 © Gina W., Glen Gardner, NJ