My City
June 4, 2012
Los Angeles wears a poppy behind her ear,
and a Romper cut dress that hides the photoshopped perfect Hollywood tattoo on her thigh.
Tucked my people into southern pockets when filming was orthochromatic.
She hides her tears behind tanning booth goggles.
Allows downtown to be modified throughout her life.
Hand crafted Carson on her toxic waste, she refused geographic surgeons.
Kept Western regions chained around one wrist;
Religion and education dangled ,her favorite charms.
She lounges through occasional breezes,
Appreciates wind songs.
And occasionally she sees her reflection and feels beautiful.
She should.
She has skyscraper fantasies and there are enough construction companies to make them happen.
 Her streets are lined with garbage but her housing is beautiful. 
The cracks in the pavement are perfectly proportionate.
The lovers in her building make arguments as sharp as butter knives.
Her fault lines are always settling.
Her sun always knows when to sleep and when to wake.
Nothing is conveniently  placed.
Her ghettos are spotless and her suburbs rebuild themselves better every day.
Deep underground, past her buzzing subway system, lives a desolate holding chamber.
 Her shackled history lives on, unknown.
Here are the charred ruins of yesterday's tragedy.
Here is where I live.
Confined to the past, but still existing.
Her graffitied walls speak nothing about me yet everyone else has left their mark.
I remember writing sacred memories of my own on those walls.
 I used my own blood for spray paint.
I loved her secret hideouts.
But this was her prison.
And I can barely remember how easily her hair could've been confused with miles of power lines.
 I knew her electric currents circulated through my skin every time she smiled. 
But that was before her 2 o'clock bus changed its course, leaving me waiting at the stop.
I would break free from her undergrounds, but I knew her hopscotch neighborhoods were no place for me.
I'd transit my way back into her dungeon because that's where she left me.
 It's not good to destroy the place you came from.
Yet, that same place rips me like a drum skin.
The beating of my heart always falls flat.
But I loved her anyways.
She is breath receiving.
 I only wanted her name to be known for its dreamers.
 Instead she is known for her population,
Which is why I must leave.
This city has raised me to explore,
And lowered me to bed after every adventure.
It has taught me that terrain is irrelevant to location.
 I'll miss those days where libraries turn into forests and schools turn into meadows.
So, I'll catch you on the flip side, Los Angeles.
I'll tell Hayward that you said "hello"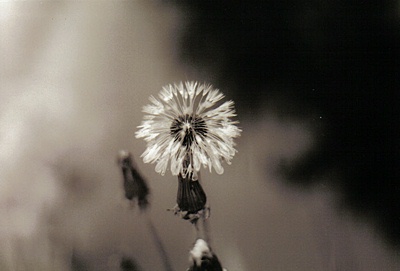 © Sarah S., Poland Spring, ME