Broken
June 11, 2012
No one ever sees you crying,
But tells you not to laugh,
Knows how to play the game,
Always chosen last,
Always trying to talk,
But no one listens.

I feel alone,
A broken heart,
Melted into stone,
A frown no one cares about,
A smile everyone hates.

Can't control your own body,
Hates yourself more and more and more.
Tears keep on building,
'Til no one sees you crying,
In a bathroom stall.

Living on the edge of falling,
Yet already falling.
Close to the open fire pit,
Yet already burned.
Close to speaking,
But tears will never be words.

Hoping someone will save you,
No one bothers to step up,
Every word leaves deep marks.
Your skin is torn to pieces,
You no longer can feel.

They giggle, chuckle, scar,
Me, you, many others.
We're helpless at all we are.
Watching people fall,
Unable to catch themselves.

Living a constant lie,
Growing older and older,
the lies become long, hard,
Deep, unbearable,
Dead.

You want a out,
To Run away from everything.
The Bothers,
The ones who cause pain,
The constant rumors about me.

Everyday,
Its the same thing,
No one cares,
Everyone ignores you.

They just care when they need to,
When they want something,
Otherwise you`re nothing,
Dirt on their shoes.

They create their own Stories,
Making the truth bend,
Around and around and around.
Until the truth has disappeared,
Into the damaged dust of my soul.

Yes, We`re not perfect,
We don`t try to be.
We are and always will be people,
We have taken those broken dreams and lies,
And created bullied broken wings.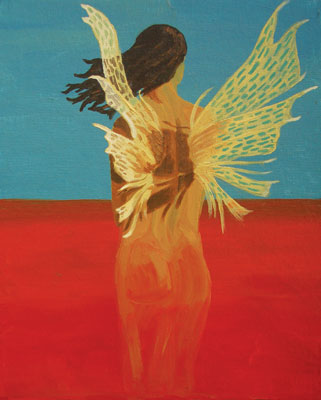 © Allison F., Langhorne, PA