Wistful
June 1, 2012
When did everything
Suddenly soar past so quickly?
Memories
Blurs whizz by, fuzzy and hard to grasp fully
Where did my childhood go?

The splatters of Crayola watercolors, the sky with its
Tumultuous swirls of periwinkle and
Child's dream of marshmallow and whipped cream
The dancing harvest fields, heaps of gold, read and brown, the towering acorn trees?

Now grown, I still feel as a child would
Small and inquisitive, unchanged and fearful
Still wanting to hide behind mama's skirts
And grasp my father's steady, strong hand for guidance.

When did I change? So much so
That the desks no longer fit me?
That now, I must battle nightmares alone,
And face the cryptic darkness of my closet that still stirs fear
Childishly in my chest?
That old friends would chose street ways I could only avoid
That I would weep to see the small handprint with my scribbled name
Hanging amongst the family photos, and tucked
Amid my mother's beloved things

Traveling the playgrounds, everything is like
Doll house antiques
Climbing the once godlike crabapple tree, now dwarfed beside me,
I wonder where that small child disappeared…
The old teachers that still greet me
Haven't changed at all

When did sitting on the countertop
Baking with Mama become such an impossible task and,
Suddenly make my heart ache to remember?

When did walks and bike rides
Spinning about the park and neighborhood
Make me want to run to neighbors and friends
And wrap my arms so tightly
Like iron around them;
Trying to revert to when the world was safely
Bubbled close around me
When did looking at my dearest comrades
Deliver terrors of permanent separation?
This cap and gown mean that I
Am at a cross road, fully grown, yet
When did my hands get so big,
When did that child become an adult?

It seems I wasn't there to witness it
As everyone else has.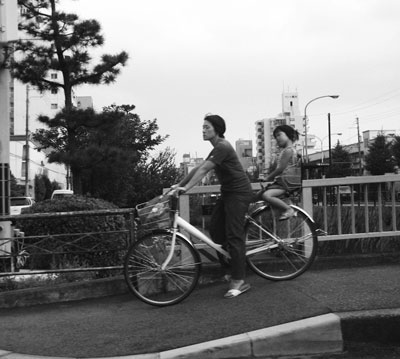 © Elizabeth C., Andover, MA