Patchwork Pieces
June 9, 2012
Patchwork pieces
of other worlds
embroidered in your skin
make dwellers demand
of you an identity that you
cannot define.

You are a patchwork piece
of captivating cultures,
swirls of undefined beauty
etched into your skin.

Manipulated clusters of singular nothings
that combine to one everything—
we are all patchwork pieces.

Characteristics deemed unimportant
alone become the fuel to feed
the weaving mess of our patchwork pieces.

If perhaps our pieces
are strung on the same string,
a patch will be named our own.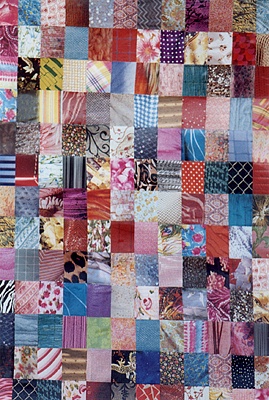 © Amanda F., New City, NY