Dear Friend
June 9, 2012
Dear friend,
(well, I think it was you)

You tapped me on the shoulder today.
And I turned around asking,
"May I help you?"

You stared at the ground,
Uttering a faint "no—no—"
And turned towards the door.

I watched you cross the bustling street,
not once turning back.

But I realize it now.
It wasn't You I saw.
It was who you never became.

In your eyes, I saw regret.
I saw sadness of an irrevocable past.

Did You become a collection
of words that aren't your own?

You were so pale, so desperately faded—
But all I can say now is…

Strip yourself of the words that aren't yours,
my friend.
And paint on a coat of You.

Maybe next time,
you'll wear it—
And I'll know to say hello
to the friend I once knew.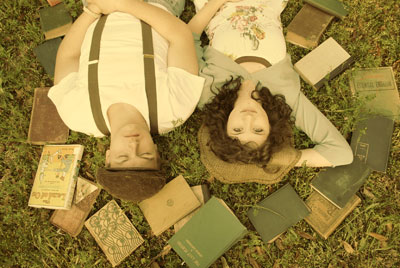 © Gabrielle A., Pensacola, FL