Dreamy Days
June 9, 2012
On this night,
I lay still,
In the comfort of my bed, wrapped in thin sheets,
I stare at the ceiling with a dreamy gaze,
On this lovely evening, I can feel my heart racing.
There is a stirring in the distance.
Perhaps, it is a heart beating just as fast as mine,
My feet lightly touch the carpet beneath me,
They begin to glide,
Towards the closed window,
That only moments ago, had been several feet away,
The stars are breathtaking,
The moon glows up above,
For a moment I just stand there,
And stare,
Because I can't get enough of it,
My fingers graze the window sill,
And slowly,
But surely,
The window opens by the touch of my fingertips,
As the warm, summer air seeps in,
I find my way back to my bed,
By the light of the glowing moon,
I lay my head back down on my soft pillow,
And let the thoughts in my head fade into ethereal dreams.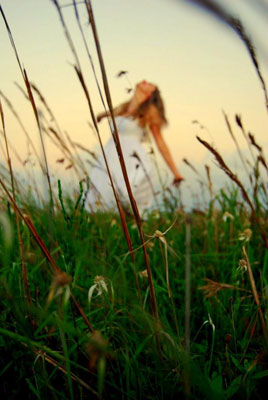 © Richard F., League City, TX