Dreadful Life
June 9, 2012
Life goes on, but I always find myself in this dreadful position,
It's like I'm yelling and screaming but nobody wants to listen.
Things get worse before they get better, now I know that's true,
But how can I possibly go on when I don't know where to turn to?
It's like I'm wasting my life, just longing for some comfort,
But still I remain in agony and constant hurt.
All the people around say they care, but I know they don't,
Lying with the famous "I'll always be there," but I know they won't.
It's painful to know that no matter what I do, I'll always feel alone,
But I've come to face the reality that I'll always be on my own.
There's no point of trusting anyone, they'll just turn their backs when you need 'em most,
Even the best of friendships eventually fade away like a lonesome ghost.
My life, it seems, will always be this way, so there's no longer a point in trying,
I've wasted all my years painfully crying...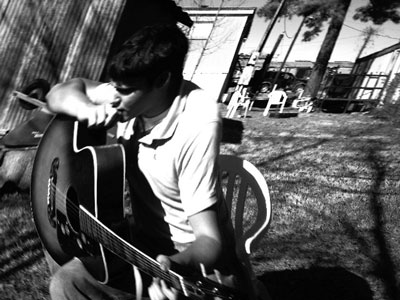 © John B., Shreveport, LA