The Paradox of Schools
June 9, 2012
They say their mission is to teach,
To inspire the young minds of the next generation,
But in reality,
They are stunting our creativity,
Forcing us to learn how to correctly color in bubbles,
Something a kindergartener could do.

They tell us that grades will determine our futures,
But guess what,
Albert Einstein dropped out of elementary school,
Bill Gates out of college,
And plenty more.

So what does this education teach us?
That is other than teaching us how to fill out bubbles,
And making sure not to get caught copying off the internet information they claim they taught us,
Well,
I guess one could say it teaches us how to play the game.

The game of adulthood,
How to fudge your way out of basically any situation,
How to procrastinate and not have to pay any consequences,
How to not study, but still pass the class because of mere calculations.

How to basically cheat,
Well, without getting caught.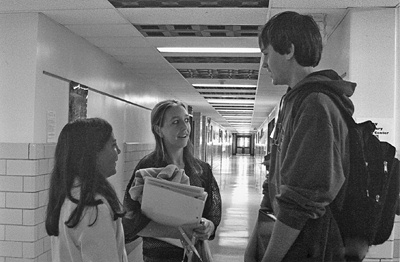 © Kathryn K., Pompton Plains, NJ