Your Words
June 9, 2012
I scream, but no one hears me.
It's like I'm paralyzed.
The end is something I can't see.
I don't know how to survive.

Your words hurt.
You had no right to say that.
I said some bad things, but do you really need to make me feel like dirt?
Please take a few steps back.

Get away from me, I don't want you here anymore.
Apparently you think these last six months have been a waste.
For the first time, were trading spots, and I'll leave you on the floor.
I can't even stand to look at your face.

All the things you have been saying about me, is pretty low.
This is the last straw
Is this all supposed to be one big show?
Conflicts like this should be against the law.

What happened to forever?
You say to give you time, your just mad.
But I'm putting my foot down and saying never.
Cause all you make me feel is sad.

I'm fed up with all your mess.
In the end, this isn't worth it.
It feels so good to get this off my chest.
So for now, I quit.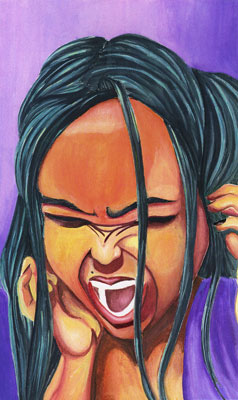 © Kriztille J., Briarwood, NY