Transfusion Center
June 9, 2012
The hospital was cold.

Unnaturally so.

The halls didn't smell like anti-
septic.

They smelled like water coolers.

Signs littered the insipid walls in three different languages warning about the dangers of not covering a cough.

A maze of right turns and left turns and nurses giving disapproving looks over the rims their glasses.

Dings like in an airplane could be heard coming from all the rooms with their closed doors.

One woman reclines in a beige chair; three covers of a different shade of white are pulled up to her pale, drawn face.

An IV of blood stands vigilant guard to her right, slowly drip, drip, dripping raspberry Kool-Aid type A into her outstretched arm.

Her eyes were hazed over, slightly shut, stuck in the in-between world of awake and asleep.

An old man sits to her left, white tuffs of hair contrasting with his tan, leather skin.

His light snores timed to the filtration machine the blood went through.

The man's wife sat in a rolly chair next to him, clutching his hand, hers slightly shaking.

Four nurses in scrubs of a different pastel sat behind the large circular desk, gossiping and exchanging horror stories of patients and children past.

A young girl sat in a stiff backed chair, slouched forward and lazily knitting, sighing every 5 minutes.

Outside, the trees lashed against each other, leaves whipping around, the wind silent to the building's inhabitants.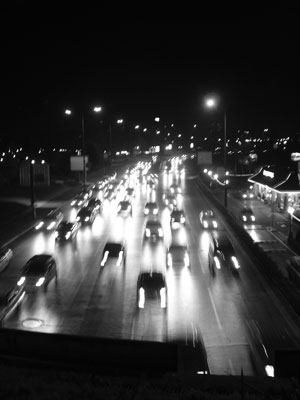 © Marietta S., Pleven, Bulgaria