What is it like?
June 7, 2012
But what is it really like?

You wouldn't know

For everything is not shown

It is invisible and not to be seen

This is not the real me

I can't explain, I can't make you understand

So just be there to hold my hand

For support and love is what I really need

To help me accomplish all that I want to achieve

Sickness or in good health

I know you will be by my side

But what is so hard to believe

Is what has happened to me

I wish so badly to be able to express how I feel

But all I feel is feelings of guilt

I wish I could succeed

And be the person I want me to be

I feel like a little kid inside so helpless and alone

Longing for that day

Will I will no longer have to be afraid

Tears flowing down my face

I just want all the pain to be erased

But I will keep my head held up high

And tell those bad thoughts goodbye

For I know there will come a day

Where I will never be in pain

For god is implanted in my heart

A father, a friend, my savior

Jesus Christ

Lead me down the golden road

And take me away from this place they call home

For I know your kingdom awaits me some day

I will wait for my time to go

But in the meantime I will show you

The daughter you want me to be

I will let your hands lead me

Father lead me down this long journey

And I promise you one thing

That I will never be afraid

For fear does not control my soul

For you are implanted in this heart of gold

I will spread my wings and fly

I will aim towards the sky

For I know my destiny

For you my father awaits for me.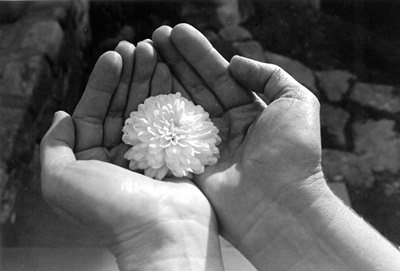 © Beth S., Marblehead, MA