Foot and Shoe
MAG
June 7, 2012
Gravity's persistent force
pushes them close together.
Conjoined by strong straps.
This supportive,
sturdy being
cradles and contours
guards and rubs and
wears
away
sacrificing himself for his selfish lover.
His selfish, smelly, grimy lover.
She cheats and lies.
Too often a new, shiny, leather suitor
learns the curves of her bony body
causing soreness.
callused hatred.
So she returns home,
smothered by a defeated conscience.
She yearns for that familiar support,
soothing love.
It is too late.
Her love has faded.
Color drained.
Skin thinned and torn.
She will find another.
Leaving him bone worn.
Drained of color and fit.
Until she is
Bare
Coarse and
Alone.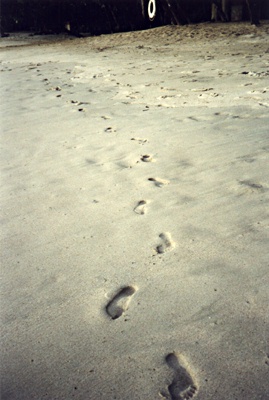 © April W., Rogersville, MO