Alone
June 4, 2012
As I watch those around me I start to weep.
Why can't I be part of the crowd, one of them?
These questions mock me with every breath I take.
Standing alone in the corner, I try to speak, I try to move.
Why can't my words be heard? Why can't they hear me?
I yell louder and louder but silence is my enemy.
I try to move, to crawl but my legs cannot move me away.
Trapped alone in this corner forever.
I try to fit in to be part of something beyond myself
No matter how hard I try, I remain invisible
A faceless creature among them all
Why can they see me? Why can't they just try?
Alone- is this my destiny? Is this my fate?
I seek solace within myself but it is lonely.
Why oh why can't I be one of them?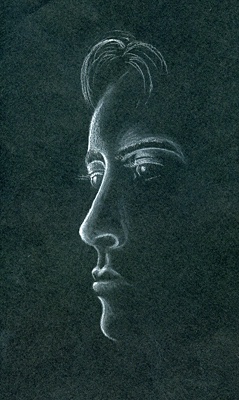 © Carlos S., Glendale, AZ