All About Love
June 2, 2012
Some say you do not exist.
For others, you are their dying wish.
You are passionate-
Never free.
You're all around-
From the birds to the bees,
And all in between.

For you, blood has been shed.
Because of you,
Many hearts broken-
Souls left for dead.

We cry, we shout, we scream in your name.
Deep down we all hope to find you some day.

I've stared you down and looked away.
I remember your face but have forgotten your name.

Along with you comes fear.
Fear of you- being taken away.
The stronger you are,
The stronger our fear.
For to have held and lost you haunts many to this day.

Our fear leads to possession, jealousy, and plots.
Our fear leads to our own destruction, of your precious bond.

I know you're out there
I've seen you before.
I've grown and I've learned,
I don't want to run anymore.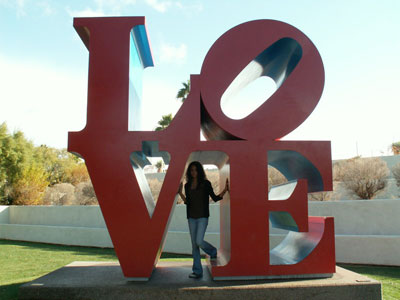 © Shannon E., Glendale, AZ