The Quest for Eloquence
June 1, 2012
I sit down at my laptop and try to type
a poem that others would like.

So why is this so darn hard?
I guess only wishing can't spin a good yard.

I try to squeeze in similes and metaphors,
but typing them is such a bore.

In my head everything is crystal clear.
But out comes a jumble of nonsense, oh dear…

Heck, this poem is coming out sucky
Might as well go play with my rubber ducky

Nothing ever is the way it's supposed to be
even my couplets are horrible, can't you see?

A rhyming dictionary was my friend in writing this.
Oh well, I guess I'll never achieve the quest for eloquence.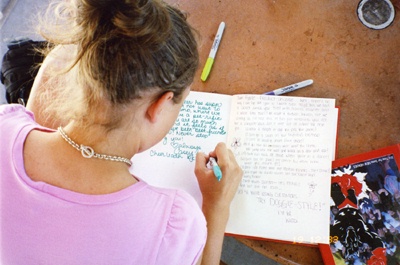 © Jessica S. Pheonix, A