You ever get that feeling?
June 1, 2012
You ever get that feeling when You dont know what to do with yourself?
You dont know whether to laugh or to cry,
or to vibe and close your eyes
Just hoping that maybe someday everything would get better..
and you wouldnt have to deal with it all anymore.
That maybe you could sit in the dark and tune it all out,
and let all the noise fade out
so you wouldnt hear the screams, and the cries.
even your own..
which was disquised by the Night
The ones you knew everyone could hear,
But never took the time to see..
Just thinking,
shes Probally crying Wolf again?
what could be wrong in her life?
She's so Young after all. .
We've all been through it, she'll get over it..
Isnt what they ushually all say anyways?
Its Like the same old story playing in my head over and over again..
All Black..
Not a Light in sight to show the way out..

No matter how far i Run
Or where i Hide,
They always find me. . .
Cause i can never do anything right,
In there eyes..

Im Just a Child after all,
Just going thought a "Phase"
As they would always say..
But excuse me?
If your right..
I didnt know they lasted for years on end..
What an awful Life.

But ill get through it,
Ill live this life i was told to play,
But you'll Be sorry
on those final days,
I wont Say goodbye..
Ill Just walk away..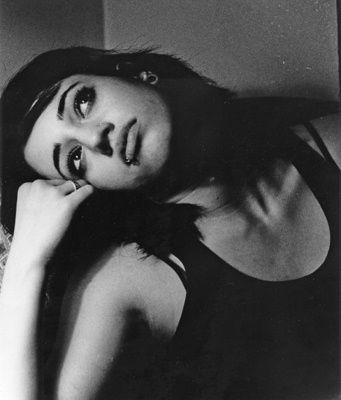 © Jessica B., Bethesda, MD