Circles
June 1, 2012
Broken into pieces
My heart went
As I see him with
Another girl

Was I not pretty enough?
Did I not put out enough?
Just a few question s that
Race through my mind

I sit on the floor
Crying
He won't even take a glance at me
But he knows I'm upset
The voices of others will tell him about it

He will Just sit there with his
New flavor of the week
Acting like it doesn't faze him
Somewhere in that black heart of his
It does

He won't show it until she leaves his side
Then he'll come running back to me
Feed me a few lies
And I'll take him back

He'll help me pick up the broken pieces
Of my heart
He left behind before
Then throw it to the ground again
Am I stupid?
Or is he my weakness?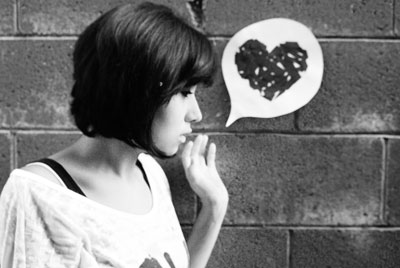 © Michelle B., West Covina, CA