Oceania
June 4, 2012
Sailors speak of brooding storms and

gusting winds abreast,

but I have learned of wiser waves

of strong knowledge to atest

Above a rolling, turqoise sea

fly six swallows headed somewhere,

i sit stagnant on toughened sand

waiting to go nowhere.

She sat here many whipping, seal salt dripping

breezes ago that were rotten

Was it love that took her from the oceans flipping,

or something else long forgotten?

For I've no way of crossing that ripened pier,

over which sailors swing their anchor

and wave their hearts goodbye with a sunburnt tear,

freeing the naive sails that sank her.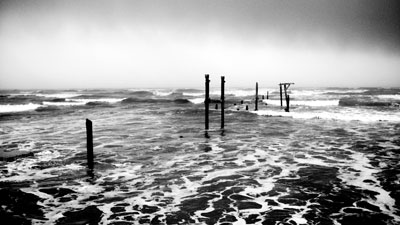 © Harrison L., Ruston, LA