Tell Me Something I Don't Know
May 26, 2012
You remind me every day that
I am ugly
and that I am far away from perfection.
You tell me that the way I dress and go about my life
is not ordinary and
that my presence alone fosters a laughing stock.
Don't you think I know that?
Every day I look at myself in the mirror,
and my reflection cracks my view.
I will never be that pretty.
I will never have those things.
I will never be able to live their lives.
I know that.
I know that.

But,
Tell me something I don't know.

Tell me why you have to be the judge of me?
Why do you worry so much of my presence
and so little of your shameful one?
Tell me...
Why can't I be like you?
Why can't I be treated like a human being?
Can't you understand that I have feelings too?
Every nasty word you throw at me
stabs me in the heart,
but, of course, you know that,
right?
I'm sure the tears flowing from my eyes
and the scars blazing on my arms
gives it all away.
But that's not enough for you,
nothing is ever enough for you.
All you want to see me be is dead.
Dead.
Gone. Forever.
But why...?

What is honestly so terrible about me
that I deserve all this piercing punishments?
Please,
help me comprehend
and then I promise you will never
see me again.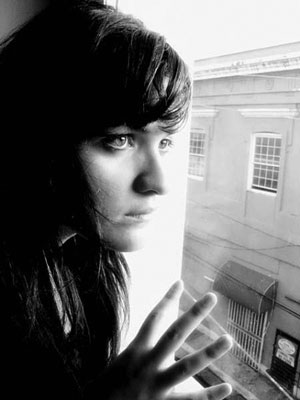 © Eveliz V., Bayamon, Puerto Rico