The Beauty of Youth
June 6, 2012
To see the world as full of potential,
With innocent ears, and eyes filled with glee.
Their happiness illuminates the darkness around them,
As they peer at the world with joy.

The look in their eyes as they stare at a flower,
Fills a void so great.
Left by man who is always miserable,
With jealousy, depression, and hate.

The beauty that man often neglects,
They just cannot help but adore.
Their curiosity leads them to places unheard of,
Amusing their cheerful hearts.

The beauty they sought slips right through their fingers,
Simply as time goes on.
All the possibilities that they once dreamed of,
Perish as maturity sets in.

Oh! What a grave sin we make,
Oh! How terrible it is.
Depressing their minds with futile matters,
And driving the joy from their hearts.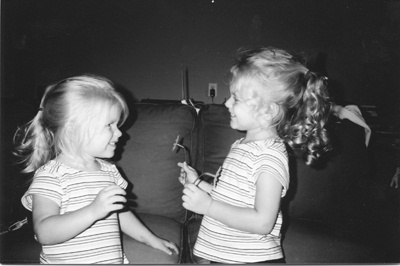 © Elizabeth S., Pompton Plains, NJ