A Jude
June 6, 2012
We were told by the man with the swastika sewn on his sleeve-
the Jews are no good.
The evil ones we call the devil.
Who were we to argue with the one who rules us all.
We were young and vulnerable,
just what he wanted us to be.
Mesmerized by the words flowing out of his mouth,
like a never ending record.
The lies he spread-
and the little truths he told.
How can one man change millions of people minds?
Kill 6 million-
Jews.
Vaporizing them in minutes.
Taking their names away.
Replaced by a number.
The chances of surviving something like this-
were
slim
to
none.
There was no escaping the Holocaust.
We were stuck in a war zone.
Innocence was gone.
Evil was upon us.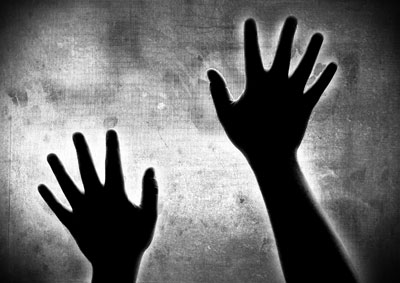 © Andrew F., Lake In The Hills, IL