Tunnel Lights
June 4, 2012
Those tunnel lights that steer me north
Answering my prayers.
Those tunnel lights that call me forth
I'm basking in their flare
Those tunnel lights light up my life
Capturing my stare
I can't stop following
Those beautiful tunnel lights.

Tunnel lights, take me away.
Tunnel lights, keep me safe.
Those tunnel lights that light up my life
And give me peace of mind.
Tunnel lights, sparkling in the night
Unleashing strife on what I've had to fight
Oh, cylinder shaped beacon of glory
Your bricks pave the way to a dream cloud
Rung by stars of pure white.
Those tunnel lights that set me free
And light up sparklers inside of me
They're brighter than I've ever seen.

Tunnel lights, promise me
You'll give me everything I need.
And show me what I need to see
And teach me how I need to be
And sweep me up off of my feet
And bind me in the front seat
I want to feel the white heat
That smolders in your stony streets.
My misery is obsolete.
A sense of second sight
Has led me to this dazzling place
To bask inside these tunnel lights.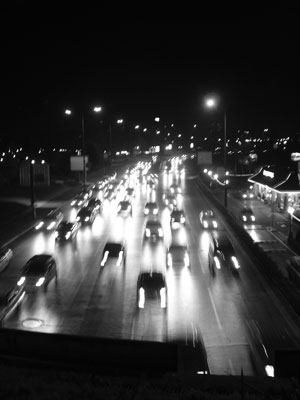 © Marietta S., Pleven, Bulgaria