Sunburns
June 3, 2012
Summer. I hate you.

Every year my skin dies, each cell a beacon of the memories made; laughs are slaughtered by the sky.

Annually I lose touch with all the people I've loved the past ten months, and annually it is only the sun and the grass and the house and I. June brings the sun for a good bye kiss, and skin twists to a sweet brown tint, friends wave fair well on that fresh tide of melanin that flows so surely, teaching me a color thats been so apt to leech my life of everything I've held close to my chest this year. I'm all dried up in the desert now, and I'm sick again of thinking how sun screen blocks so much more than UV, and how my hair is coming awfully close to gray, and how the garden is so content with being dead; I watch Lantana cringe and slow and fall into faces scowling up at me.

A summer day;
Layers of skin
Lose the whites of their eyes

And eventually all
Laughter fades
On the devil's spread of
Naked
Earth.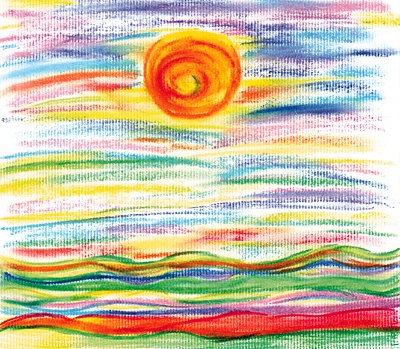 © Jennifer W., St. Albans, WV