Aimlessly Walking
June 6, 2012
the allies that burn,
a simple kind of burn
in the depths of open hunger.
Your mind will tell you to
run, and your feet,
they will stay put.
the flames lick the air,
in a classic fashion.
A way that will intrigue your senses.
So you will fall closer.
Closer and closer you will approach
the dimly lit ally way.
The small wafts of heat from the flames,
they will guide you into them.
Above your head will sit
a million stars.
In your hands,
will hold the fuel to the fire.
Your leap of gut feeling will
burst out of you in a bolt
for humanity.
For,
you were only aimlessly walking.
Trapped by the devils eardrums,
and captivated by demons cave.
Wake up child
wake up.
God calls your name,
but the roar of a fire is in front of you.
So what do you do?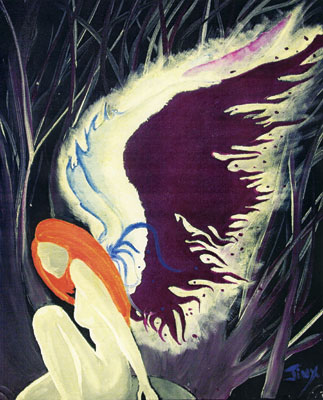 © Megan B., Youngstown, OH