June First
June 6, 2012
Walking on the beach on a cold and grey day.
Watching the water crash on the sand.
War between man and ocean.
Walking along, taking in the salty air.
Dreamy state of mind.
Losing yourself in the wind of the sea.
Destroying all the bad memories and replacing them with love and peace.
Joyful laughter and smiling eyes.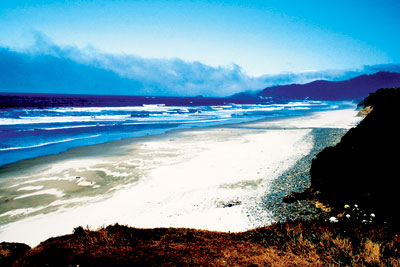 © Kristin R., Los Altos, CA