Me in a Poem
June 6, 2012
The ballet shoes are
Pretty to look at,
Pink slippers
Strings white,
Tied around my ankles
With blisters on my feet,
I get winded.

The soul of this shoe getting broken in
Getting stepped on
Getting ripped out for better arcs

But you now need new shoes
I'm too old
You let me go
I hold a lot of memories
But you like to keep thinking about the now
Neither present
Nor past.

I'll be your best friend for a year or so
Depending on how fast you grow
Then I'll be disposed
That's just how things go.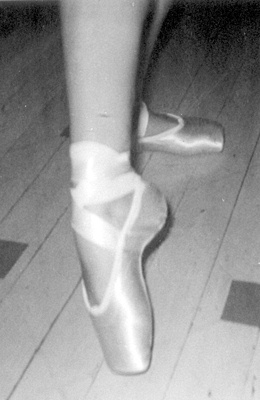 © Amelia B., Philadelphia,PA