The Flower
June 7, 2012
The flower sprouts,
Pushing through the
Cold, hard ground.

The flower grows,
Elongating its stem
Up towards the sky.

The flower blooms,
Warily showing off
It's beautiful colors.

The flower grows,
Becoming in sync
With nature around it.

The flower withers,
Struggling to survive
Against trampling feet and brutal winter.

The flower dies,
Forfeiting its life
To the impossible challenges.

But the flower
Still lives.
A bulb in the ground.
Potential.
And again,
Slowly,
The flower sprouts.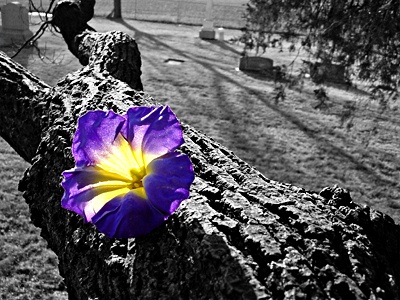 © Greg K., New Lenox, IL