inside
May 31, 2012
The soft, cool air making him sleepy.
The subtle gentle mist of the quiet night.
The sight of the heavy fog and pouring rain almost blinding and blurry as he tries to see in the midnight sky.
There he is a person walking, in his mind.
The blinding and blurry tragedies of life have consumed him.
He is lost in a world of constant pouring rain and fog.
Looking for a way out is impossible when he has lost all hope.
His job is gone, his kids gave up on him, his wife is planning to leave.
He thinks about what's left. The pouring rain and heavy fog have come upon his life there is no other way out.
All he thinks about is wanting to feel a sleepy and a gentle mist of silently fading away in the night of the midnight sky.
The cops surrounding him telling him its okay, but they can't find him.
All they do is talk to a voice of a man in the midnight sky.
Then the man walking in his mind is found.
He is found sitting calm and quiet.
He slowly pulls out a gun he sets the black, cold gun on his lap.
He moves his hand closer and closer to the trigger.
Then he moves the gun to his head looks and stares out he looks at the cop as he pulls the trigger.
Then a subtle gentle mist fell and the man laid there dead in a puddle of his own bright, red blood.
Black is what color his blood turned as he lay there under the midnight sky.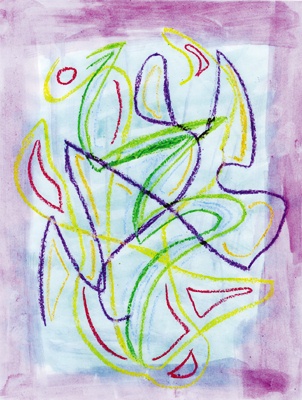 © Annie P., Milford, CT