Ode to Mom and Dad
May 30, 2012
Mom and Dad,
Where do I begin 18 years later when the wind has blown me every which way.
Saying thank you would not suffice,
because, as I grew, you did too,
and two words would not come close to summing up my appreciation.

But a picture is worth a thousand words,
so picture yourself sitting on the beach on a warm summer night.
Look out at the horizon
at the infinite waters of the lake
at the ripples that drift farther and farther out as time passes by.
The ripples, the waters, are my appreciation.
Wade in the water and know that I have been and always will be thankful.

Now lean back and peer up at the stars.
Each twinkle in the sky lights up the world a little more.
Those stars are the lessons you have taught me
directly and indirectly through mistakes and tragedy
or successfully accomplishing my goals.
Your words of wisdom light up my world.

Now, please take a moment, and gaze at the fire.
The bright flickering flames illuminate the surrounding setting
like your smiles light up a room.
And the heat, the heat that warms your toes
is the warmth that fills my heart with every embrace.

Mom and Dad,
You are the eagles, and I am the fledgling.
You have guarded and watched over me.
You gave me my wings,
and now I am ready to fly.
Without you, I could not look to the sky and dream.

And for that,
18 years later when the wind has blown me every which way,
although insufficient, I say with all the love in my heart,
Thank You.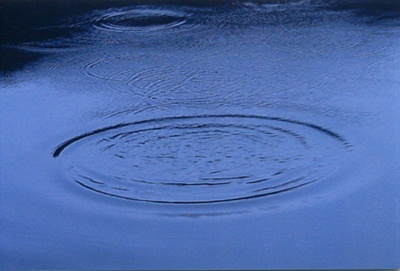 © Alyssa J., Gibsonia, PA