Theater of Nature
May 30, 2012
The Wind performs a ballet of leaves
swirling, rising, falling
the Colors being mixed into one
called Autumn
a word we can each smell,
see and hear
a season of birth, growth and rest.

Preparing the earth for the coming months of cold,
an inhale brings a crisp flow into my veins
and the vibrant scenery hypnotizes my eyes,
an exhales lets out the warm air of what summer once was.

the echos of the birds from months past
can be heard amongst the naked trees.
the Air feels pure, but dead
all life has been paused, until spring
for now only the harvest Moon will be awake each night
illuminating the Earth with its mysterious orange smile

Each morning follows with the crunch of fallen leaves under my boot.
the sad sound of their broken bones.
a beautiful death of a wonderful life.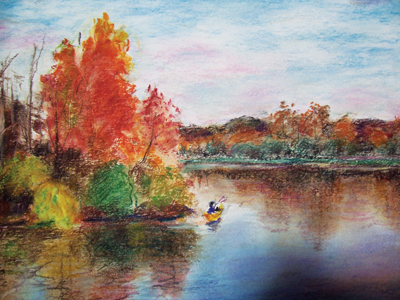 © Xiao H., Naperville, IL