Ocean of Discourse
May 30, 2012
It's pretty clear that things haven't been the same,
as if an ocean of discourse separates us
even thought we've been standing two feet apart.
How did it get to this?
This relationship of brief eye contact
relationship of slight head nods and small "Hey"'s
relationship of a broken friendship, shattered by time.
This ocean seems to get larger and larger every day,
a constant expansion that reminds me of my errors,
my faults, and my longing for a return
to a time when nothing stood between our lips
except the tips of our shoes that created a bridge,
that connected my heart to yours.
Sometimes I wish I could hop in a boat and sail through this ocean,
sail from sunrise to sunset
never looking back,
all the way into your arms.
Sometimes I wish I were a fish
that could swim through your
veins to get to your brain
and maybe understand why,
why, how, when,
things went south like a flock of birds
fleeing the icy winds of a winter
withering my will and wishes
for a love that is only remembered in my dreams.
Sometimes I wish your heart would thaw
and melt in the heat of our embrace,
a heat that could replace the sun--
No, replace a thousand suns.
And let it radiate and glow like we've taken Mother Nature's heart
and made it our own
so that our love will warm the entire Earth for billions of years
beyond generations, even civilizations,
and be so bright that every tree and plant bows to our light,
brighter than the stars I saw in your eyes that night
and maybe for one second
we would be the center of the universe, just you and me.
My passion for you still burns this way,
a guiding light in my life
a deep hope that someday
maybe
our lives will be reconnected
in this confusing web and someday
maybe
We will laugh about this and know it
was all a misunderstanding and someday
maybe
I will be able to hold your hand again
and gaze into your beautiful face and someday
maybe
you'll wake up and find a boat, crafted from our forgotten love
buried beneath the sand, like a seashell buried by time,
and row yourself across this ocean of discourse
and find me
standing there on the other side
waiting.
Waiting so that we can walk on the beach again,
leaving our footprints side by side,
a permanent imprint in the sands of our love.
Waiting so that we can run through the night,
where the only light shining on us
is the radiance of this starlight complex
our love has exploded into,
shimmering brighter than the stars in the sable sky.
Waiting so hard for you to finally understand that
I have been here the entire time.
Waiting.
For you.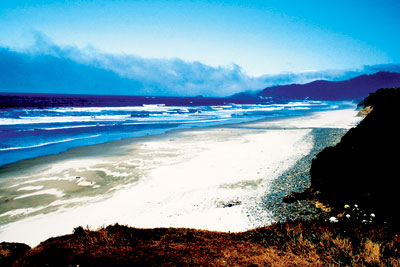 © Kristin R., Los Altos, CA